Welcome to CLPC Group
We are group of chartered accountants, tax specialists and business advisors providing 1 stop corporate advisory services and business solution for small & medium-sized enterprises (SMEs) in Malaysia.
Our group of professional firm have been established since year 2005 and we have throughout the years helped more than thousands of businesses grow.
CLPC Group of professional firms:-
CLPC Advisors Sdn Bhd (201901035242)
CL Pang & Co. Chartered Accountants (NF0649)
CLPC Consulting Plt (LLP0009517-LGN)
Cheah & Co. Chartered Accountants (AF1535)
Cheah Taxation Services (200503023595)
Our Mission
To deliver professional services beyond customers expectation.
Our Vision
To help every businesses grow together. To be an innovative multi-disciplined professional firm in Malaysia. We are more than just an accountants.
Our Value
We are passion to our work. We promote balance of life. Unleash everyone potential and find fulfillment in life.
The CLPC Group is Led by a Group of Accredited and Experienced Professionals
Our Partners, Directors, Managers are Chartered Accountant registered with Malaysian Institute of Accountants (MIA).
CL Pang & Co (NF0649) and Cheah & Co (AF1535) are firms of Chartered Accountants registered under Malaysian Institute of Accountants (MIA).
MIA is a statutory body established under the Accountants Act, 1967 to regulate and develop the accountancy profession in Malaysia. MIA's responsibilities include education and quality assurance as well as enforcement which are carried out to ensure that the credibility of the profession is maintained and that public interest is continuously upheld.
Our Partner is an approved tax agent licensed by the Ministry of Finance and member of the Chartered Tax Institute of Malaysia.
Our Director is Goods and Services Tax ("GST") Agent licensed by the Ministry of Finance, Malaysia.
Our director and corporate secretarial team comprises of professionals who are members of the Malaysian Institute of Chartered Secretaries and Administrators (MAICSA).
We are Xero Certified Advisor that provides Xero Cloud Accounting Software in Malaysia.
We are QuickBooks ProAdvisors that provides QuickBooks Online Services in Malaysia.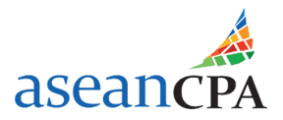 Our director is a member of Asean Chartered Professional Accountant (ASEAN CPA)
Our Director is a member of CPA Australia

Our Partner is a fellow member of the Association of Chartered Certified Accountants (ACCA)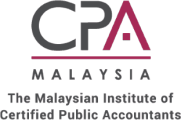 Our Director is a member of Malaysian Institute of Certified Public Accountants (MICPA)
Our partner and director are the member of Chartered Tax Institute of Malaysia (CTIM)
What Customers Say About Us
The CLPC professional team definitely is unlike many others in the industry. Not only do we get a peace of mind as they send timely reminders for all our deadlines, the team is very prompt in replying my queries all the time. They are very responsible and professional. With such competitive pricing, and such a high service level, I'll highly recommend CLPC's services to anyone who is looking to start a business in Malaysia.
The CLPC group is truly professional and reliable in the services that they provide. I can always count on them for prompt replies in all my accounting related enquiries as well as being reminded when something is due or requires my attention. I'm also thankful for their advices during the tax filing period which resulted in significant savings. Keep up the good work CLPC!
Providing professional accounting service and consultation in a promptly manner. Very easy to work with even pick up my calls after working hours. Can't ask for more, very satisfied customer here!
The staffs in CLPC group are very customer focused and delivers excellent services. The accounting and annual reporting works are very promptly handled and we have never encountered any delay in their submissions to the authorities. Good Job!